$25,000+
—————————————————————————————-
$10,000+
—————————————————————————————-
$5,000+
Appian Textiles   |   Faison   |   InterCon Building Co., LLC   |   SteelFab   |   Troutman Sanders
—————————————————————————————-
$2,500+
Balfour Beatty Construction   |   Beacon Partners   |   Brasfield & Gorrie   |   C Design   |   Carolina CAT
Carroll Financial   |   CATO Corp   |   CBRE   |   Choate Construction   |   Clariant Corp
Crescent Communities   |   Collier Law    |   Edifice, Inc.   |   GreerWalker   |   HarkerDoerre, LLC
Integra Realty Resources   |   Jones Lang LaSalle   |   K&L Gates   |   Keffer Auto Group
LITTLE   |   PNC Financial Services   |   Shelco   |   Southeastern Architectural Systems

—————————————————————————————-
$1,000+
DPR Construction   |   Grandbridge Real Estate Capital   |   Hart & Hickman
Horizon Investments   |   MPV Properties   |   S&ME   |   Terracon

Thank you to all of our sponsors!
We need you now more than ever! The Charlotte region is projected to lose 30% of its green space within the next 15 years.
Become a corporate sponsor today and help us save land, water and wildlife, farm life and quality of life.
---
Sponsorship Levels
Title Sponsor | $25,000+
Recognition on CLC's website throughout the year
Logo on "Save the Date" emails (6,000 contacts)
Lead logo recognition in invitations, programs and signage for events
Prominent logo recognition in newsletter spread (4,000 households)
Inclusion in posts to CLC's social media channels
50 tickets to the Southern Spring Show (valued at $75 each)
14 tickets to Taste for the Land (valued at $100 each)
4 participants (one team) at Clays for Conservation (valued at $400 each)
Steward Sponsor | $10,000+
Recognition on CLC's website throughout the year
Logo on "Save the Date" emails (6,000 contacts)
Logo recognition in invitations, programs and signage for events
Prominent logo recognition in newsletter spread (4,000 households)
Inclusion in posts to CLC's social media channels
26 tickets to the Southern Spring Show (valued at $75 each)
10 tickets to Taste for the Land (valued at $100 each)
2 participants at Clays for Conservation (valued at $400 each)
Sustainer Sponsor | $5,000+
Recognition on CLC's website throughout the year
Logo on "Save the Date" emails (6,000 contacts)
Logo recognition in invitations, programs and signage for events
Logo recognition in newsletter spread (4,000 households)
Inclusion in posts to CLC's social media channels
14 tickets to the Southern Spring Show (valued at $75 each)
8 tickets to Taste for the Land (valued at $100 each)
2 participants at Clays for Conservation (valued at $400 each)
Patron Sponsor | $2,500+
Recognition on CLC's website throughout the year
Logo listing in invitations, programs and signage for events
Logo recognition in newsletter spread (4,000 households)
Choice of:

10 tickets to the Southern Spring Show (valued at $75 each)
4 tickets to Taste for the Land (valued at $100 each)

Choice of listing at:

Clays for Conservation (one station)
Pop-Up Picnic
Friend Sponsor | $1,000+
Recognition on CLC's website throughout the year
Text recognition in invitations, programs and signage for events
Text recognition in newsletter spread (4,000 households)
Choice of:

6 tickets to the Southern Spring Show (valued at $75 each)
2 tickets to Taste for the Land (valued at $100 each)
---
Events
Southern Spring Show
WHEN: Thursday, February 23, 2017 | 6-9 pm
WHERE: The Park Conference and Expo Center
WHAT: Preview of a variety of masterfully landscaped indoor gardens, plus music, food and drink to enjoy while exploring the gardens.
WHO: Diverse audience of people looking to enjoy the creative atmosphere in the gardens.
AVERAGE NUMBER OF GUESTS: 500+
Pop-Up Picnic
WHEN: Friday, April 28, 2017 | 6-9 pm
WHERE: Freedom Park – accessible via the Little Sugar Creek Greenway
WHAT: Our First Annual Pop-Up Picnic, featuring picnic baskets created by local area restaurants, live music, local beer and wine vendors.
WHO: Multi-generational event caters to families and younger members of the community for a fun evening in the park to celebrate local food.
AVERAGE NUMBER OF GUESTS: 900+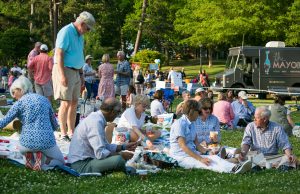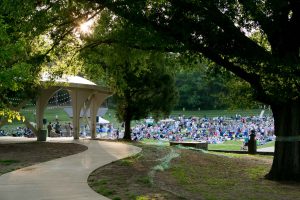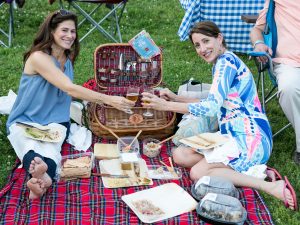 Clays for Conservation
WHEN: Thursday, September 14, 2017 | 8 am-2 pm
WHERE: The Fork Farm and Stables
WHAT: Sporting clay shooting event hosted at Catawba Lands Conservancy's largest conserved property.
WHO: Event that reaches the outdoor sporting community.
AVERAGE NUMBER OF PARTICIPANTS: 90+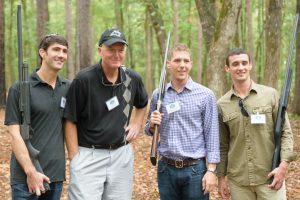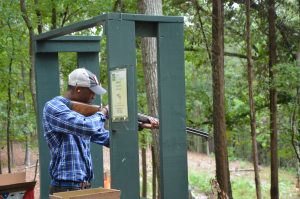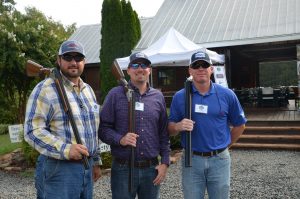 Taste for the Land
WHEN: Thursday, October 2017 | 6-9 pm
WHERE: Dressler's at Metropolitan
WHAT: Annual celebration of fall and local food, featuring live music, local beer and on-site farmer's market.
WHO: CLC members and their guests
AVERAGE NUMBER OF GUESTS: 400+