FOR IMMEDIATE RELEASE
Sept. 29. 2015
Plant Milkweed and Help Save Monarchs Oct. 12 at
Buffalo Creek Preserve in Mt. Pleasant, NC

Planting is part of a monarch habitat restoration project in
partnership with the U.S. Fish and Wildlife Service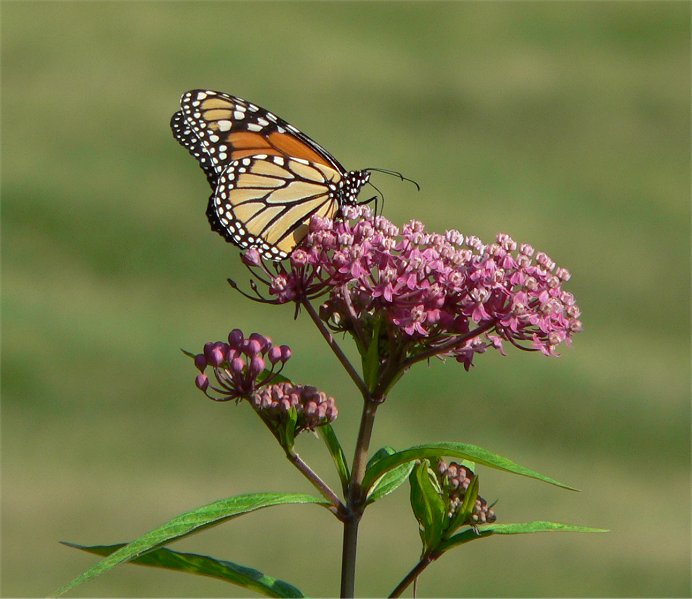 WHO: Catawba Lands Conservancy (CLC) is seeking volunteers to help plant 700 native milkweeds donated by the U.S. Fish and Wildlife Service and the North Carolina Botanical Garden.
WHAT: Volunteers will help clear areas of the preserve and plant milkweed. Volunteers are required to register online in advance and select from two available time shifts.
WHEN: Monday, Oct. 12, 9-11:30 am and 12:30-3 pm.
WHERE: Buffalo Creek Preserve, 7911 Malibu Road, Mt. Pleasant, NC
WHY: North American monarch butterflies are in trouble. Over the past 20 years, the population has plunged due to many factors, including the loss of milkweed habitat. Monarchs depend not only on nectar-producing plants, but also milkweed, the primary food source for their caterpillars. The planting is part of a national monarch conservation project to protect and increase habitat needed for this iconic insect. Learn more.
VOLUNTEER DETAILS: No experience is necessary; however, volunteers must be at least 10 years of age. Volunteers under the age of 18 must be accompanied by an adult. Directions, tools, beverages and snacks are provided.
Volunteers must register in advance via the Carolina Thread Trail here.
###