Planned Giving (Bequests & Trusts)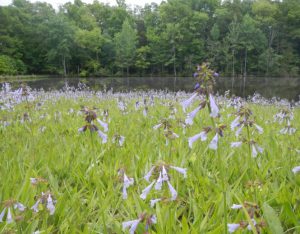 When you decide to make a bequest to Catawba Lands Conservancy (CLC), you'll be joining supporters who have made a profound commitment to protect nature in the southern Piedmont for future generations.
There are many different ways to make a planned gift to CLC. We will work closely with you and your advisors to develop the optimum plan for you and your family. Some of the more common options are listed below.
For more information, or to let us know you have included conservation in your estate plans, please contact us: donate@catawbalands.org or call 704-342-3330 ext 2221
---
Bequests
You may name CLC in your will in any one of a number of simple ways. An outright gift, either a designated dollar amount or specific property could be specified. You may also choose to give a percentage of your estate or name the CLC as a remainder beneficiary after specific sums have been paid to other beneficiaries.
Life Insurance
You may name CLC the owner and beneficiary of a life insurance policy.
Retirement Funds
You may make CLC a beneficiary of your IRA, 401(k) or other retirement savings plans.
Gifts of Land
CLC is the local land expert. What better organization to whom to make a real estate gift? Donated land possessing a high conservation value will be protected forever. Other properties may be sold and the funds used to conserve important natural areas. We will work closely with you to identify the best use of your land gift.

AMONG THE MANY OPTIONS FOR RECEIVING TAX BENEFITS
AND INCOME ARE THE FOLLOWING:
Charitable Remainder Trust
You may fund a charitable remainder trust with cash or appreciated property and receive income from the assets for your lifetime. Upon your death, the trust assets would be distributed to the Conservancy.
Charitable Lead Trust
You may contribute securities or other appreciated property to a charitable lead trust which makes annual payments to the Conservancy for a period of time. When the trust terminates, the remaining principal is paid to your heirs.

---
For more information, or to let us know you have included conservation in your estate plans, please contact us: donate@catawbalands.org or call 704-342-3330 ext 2221