Bird Banding Study Finds Home at Coley Preserve
September 29, 2022

One Year Later: Schweinitz's Sunflowers at Buffalo Creek Preserve
October 27, 2022
The latest issue of our newsletter has just arrived! We can't wait for you to catch up on the exciting things that have been happening here at the Conservancy and Thread Trail, including trail openings, new conservation projects and more.
Check it out at the link below, and make sure to also view the other posts on our blog for extra content and extended stories!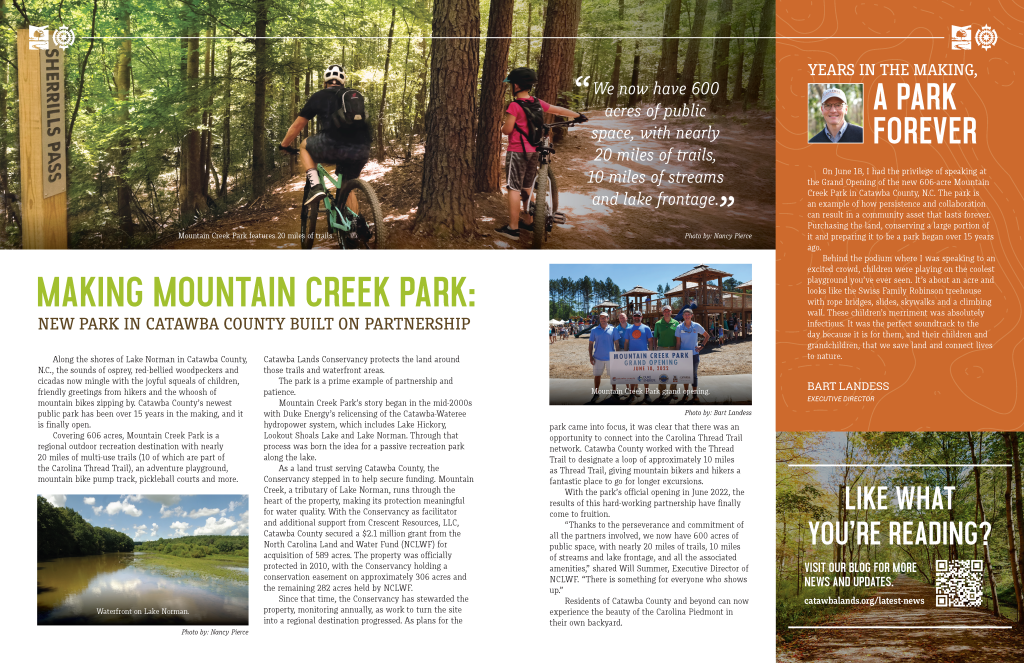 Photo by Nancy Pierce.