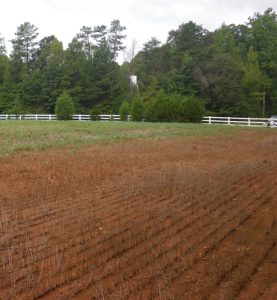 Breaking News: 2014 Farm Bill Passes House on January 29, 2014
The House voted by a solid majority to approve the Farm Bill conference report by a vote of 251-166. Next, the Senate will vote, likely next week.
What This Legislation Means For Conservation:
The 2014 Farm Bill will generate more than one billion dollars for saving working farm and ranch lands.  The bill will keep working farms and ranches in family hands and reinvest dollars, keeping local communities vital.  It will help ensure that local food will be available in farming communities across the United States. Moreover, this bill will help to create and secure jobs, helping to restore and maintain our ways of life.
What's In the Farm Bill for Land Trusts? Funding for Perpetual Agricultural Lands Easements:
Securing adequate funding for easements to protect working farms, ranches and forests was the Alliance's top priority for the 2013 Farm Bill. The Agricultural Lands Easement program, which covers both rangelands and croplands, will fund more than $1 billion for conservation over the next ten years – with most of that funding coming in the next five years.
The Agricultural Lands Easement program (ALE) combines the Farm and Ranch Lands Protection Program (FRPP) and Grassland Reserve Program (GRP). ALE is part of the larger Agricultural Conservation Easement Program (ACEP), which also contains the former Wetlands Reserve Program (WRP).
Funding for the program is broken down below, with the 2018 level being used as the baseline for the next Farm Bill. While ACEP is considered a mandatory program (and thus these funding levels are set in stone), the Appropriations Committee can still take it upon themselves to set funding levels in future years.