Charlotte conserved land part of tree canopy initiative
Charlotte, N.C. – Catawba Lands Conservancy (CLC) has permanently protected 46 acres along Gum Branch Creek, a tributary of the Catawba River, in Mecklenburg County and 22 acres of forest on the South Fork Catawba River in Lincoln County.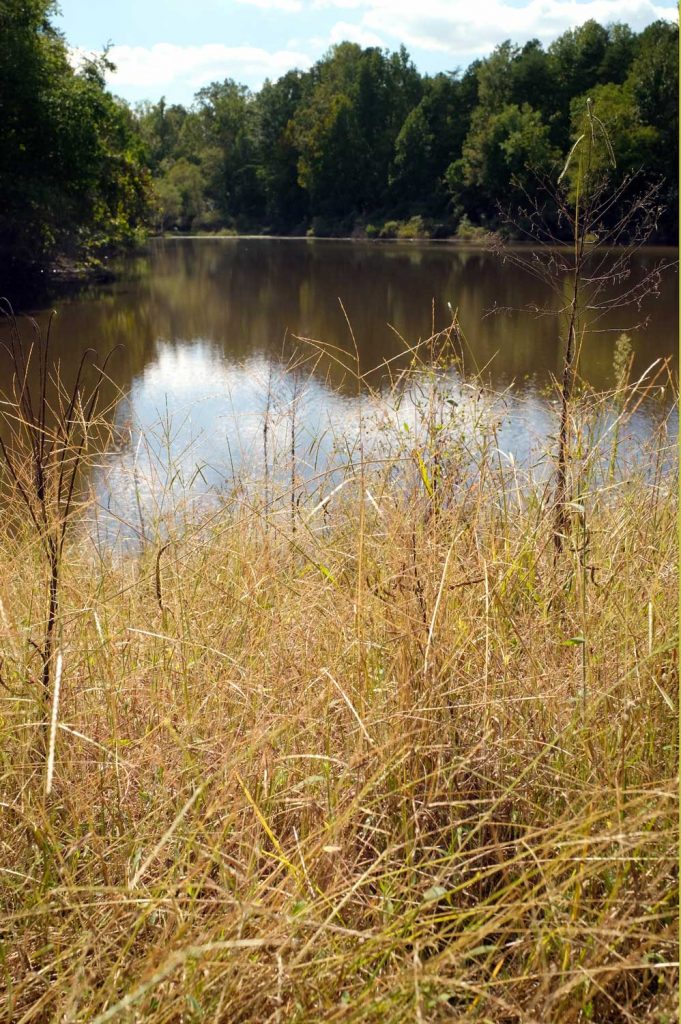 In May, the City of Charlotte donated to CLC a conservation easement on the 46 acres of forestland in Mecklenburg County as part of the City's initiative to protect its tree canopy. The Gum Branch property is located in a developed residential area just west of Brookshire Boulevard.
"The conservation of the 46 acres along Gum Branch Creek is an exciting step for the City of Charlotte," said Erin Oliverio, tree canopy program manager for the city of Charlotte. "The preserved land helps advance our goal of achieving 50 percent canopy by the year 2050, and the trees will provide many benefits for current and future generations."
Additionally, the land will be home to the future Gum Branch Greenway. The County has already acquired 47 acres along the creek for developing the Greenway.
The conservation easement restricts specific uses and ensures long term management to protect the natural resources of the property which provide relatively natural habitat for fish, wildlife or plants, and watershed protection of Gum Branch Creek.
"Any time we can preserve some of the limited remaining natural space in Mecklenburg County, it's a significant accomplishment," said Tom Okel, executive director of CLC. "Located near numerous residential developments, this plot of green space will provide residents with access to the outdoors, while also contributing to Charlotte's treasured tree canopy."
CLC also recently protected 22 acres on NC-150 in Lincolnton, N.C. using grant funding from the North Carolina Clean Water Management Trust Fund. Known as the Carpenter Conservation Easement, the land protects 2,647 linear feet along the South Fork Catawba River.
The property will also have a ½-mile segment of the Carolina Thread Trail that will extend the existing 2-mile South Fork Rail Trail, and will eventually connect to the nearby Marcia Cloninger Rail Trail. The landowners, the Carpenter Property Group, LLC have also permitted the construction of a future trailhead parking lot on NC-150.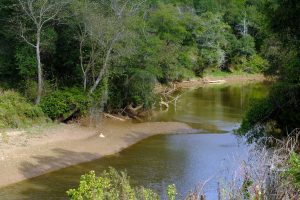 The Carpenter property expands CLC's Historic Rhyne Conservation Area, which encompasses 440 acres of protected land along the South Fork Catawba River.  This conservation area is listed as a significant Natural Area by the North Carolina Natural Heritage Program due to the presence of high quality natural communities and a number of rare plants, including the threatened dwarf-flower heartleaf (Hexastylis naniflora). This low-growing, spicy-smelling, evergreen perennial herb is endemic to a nine-county area in the western upper piedmont of North Carolina and South Carolina.
###
About Catawba Lands Conservancy
Catawba Lands Conservancy (CLC) is dedicated to saving land and connecting lives to nature, and is one of 24 land trusts serving North Carolina. CLC protects more than 15,000 acres of land and serves Catawba, Gaston, Iredell, Lincoln, Mecklenburg and Union counties. CLC is committed to improving the quality of life in the communities it serves by protecting clean water, wildlife habitats, farmland and natural open spaces for public benefit. CLC is also the lead agency for the Carolina Thread Trail, an initiative focused on linking more than two million citizens with hundreds of miles of trails through 15 counties in North and South Carolina. For more information, go to: catawbalands.org