Kay Killian's familial connection to the land on the west side of Mountain Island Lake is a strong one that can be traced to colonial America's horse-drawn covered wagons and one-room schoolhouses.
"My roots go way back, and my ancestors settled this area," she said. "Even today I can still visit places I played as a child when I walk around our family farm, which is unusual. So, this land has a personal connection for me. I think the Conservancy is one of the best things that ever happened to this region to protect this area from development because development has come so fast."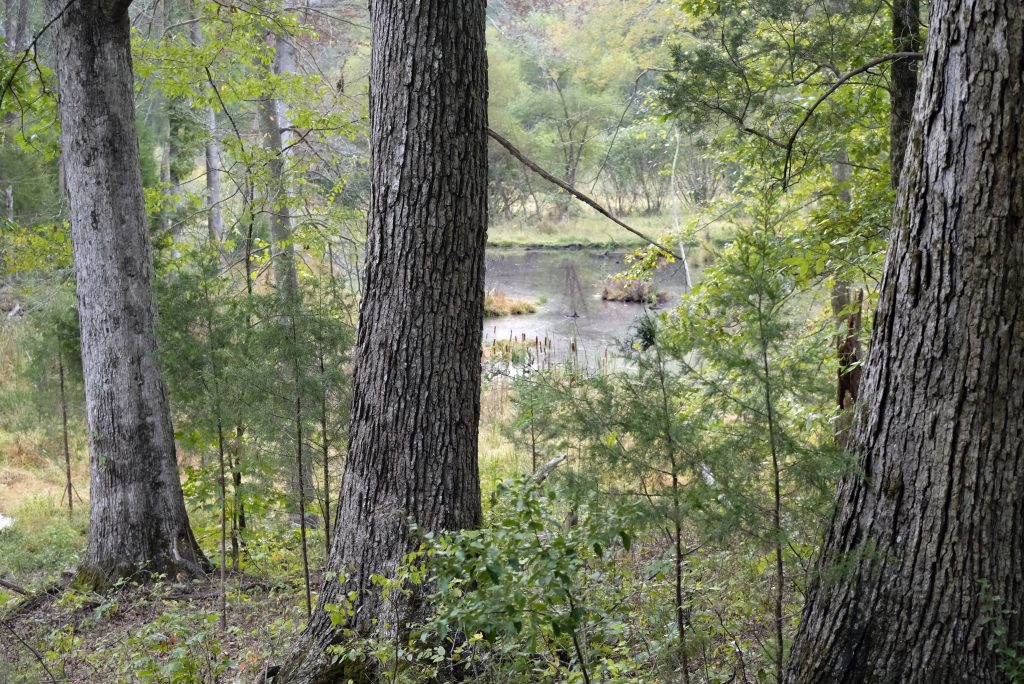 Kay and her family have faithfully tended their land for many decades. Her father's relatives were German while her mother's Bynum side were Scots-Irish and German. Both families settled in North Carolina in the late 1700s and early 1800s.
Kay is a graduate of Wake Forest University for both her undergraduate and law degrees. She's also a retired prosecutor who worked for more than 20 years in Lincoln County. Her greatest joy these days is riding her horse, Mia, across the many acres of land her family has called home for generations. Those acres are permanently protected through the Conservancy's easement program.
Between 2000 and 2010, Kay and her parents, Margaret Bynum and Claude Alonzo Killian, decided to partner with the Conservancy and permanently protect their land from development through conservation easements.
"My family loved our farmland and the forestland, and this keeps the land the way we wanted it to be anyway," she said. All of her property is part of the Mountain Island Lake watershed, with half in Gaston County and half in Lincoln County. The properties represent her maternal and paternal family farms for a grand total of 563 acres.
"I have a lot of favorite spots on the property," she said. "It's a nice mix of field, forest, pasture, fish and beaver ponds. There's a big patch of mature hardwood trees, which is unusual."
The land is home to hayfields and beef cattle. In the past, Davidson College conducted a five-year research project on the effect of development on salamanders. They found there are more species in areas with better water quality like hers, Kay said.
Kay's mother, Margaret, passed away in 2011. Her 96-year-old father, Alonzo, passed away at the end of last year. He will be deeply missed and was a great supporter of the Conservancy and cherished preserving simpler ways of life.
"A LOT OF PEOPLE HAVE THIS CONCEPT OF HOME AS THEIR HOUSE, BUT I'M HARDLY EVER IN MY HOUSE," KAY SAID. "I'M ALWAYS OUTSIDE SOMEWHERE. I LOVE IT ALL – THE WHOLE FARM IS MY HOUSE."
"He loved the farm and forest side and didn't want to see it developed." Kay said. "When my mom discovered wildflowers on the Bynum-Killian Farm and decided to donate her family's land to the Conservancy, that's how my dad was convinced easements were the way to go."
Born on the family land, Alonzo spent his boyhood building boats to fish on the Catawba River and selling his catches at different farms in Lincoln County. As a young man, he served in the U.S. Army during WWII as a machine gunner where he was stationed on the Solomon Islands. His adulthood was spent farming his family's land where he raised cotton and other grain crops before transitioning to beef cattle and hay production. He enjoyed the cantaloupe grown on his land and had a penchant for nurturing fruits, maintaining a peach orchard and strawberry fields.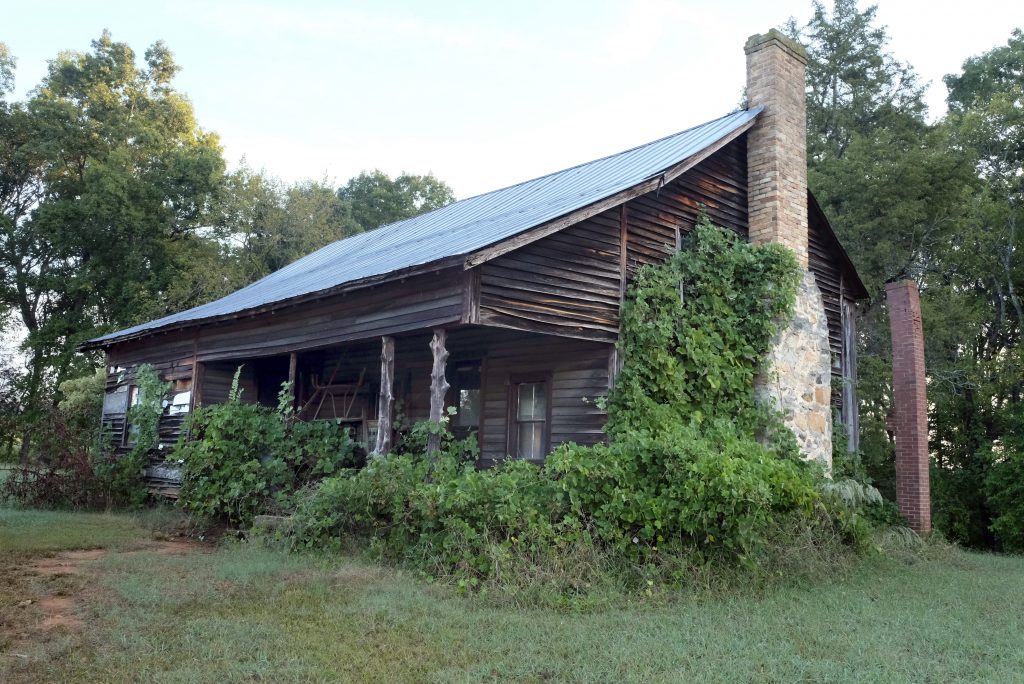 One of Kay's favorite memories of her father is of him building her a high-quality horse barn on the property when she was in college. Alonzo was unafraid of hard work and grew up wandering around to area farms to hunt and fish because they were owned by family and close friends. During his childhood, his older sisters even attended a one-room schoolhouse tucked away in a grove of trees reminiscent of something out of "Little House on the Prairie."
Kay recalls many conversations with her father over the years about the area's growing population and expanding development. "We talked a lot about the traffic being an issue," she said. "There was increased unnatural light from the development, and we'd say how it's much more peaceful when there's darkness, and you can see stars."
The Killian family land would normally be prized for development. Instead, they have donated their land to the Conservancy, preserving it as rural and protecting the water quality and wildlife of Mountain Island Lake. The land borders Johnson Creek, the largest western tributary of Mountain Island Lake. Nearly half of the lake's shoreline is protected through land put into conservation easements, as well as land purchased by county and state governments to protect the drinking water source for roughly 1 million area residents.
"The watershed is so small, but it gives water to Charlotte, Mount Holly and Gastonia, so it's very important that it stays protected," Kay said.
In 2013, The Mountain Island Lake Marine Commission presented its Blue Fin Award to Kay for preserving so many acres. She also served on the Conservancy's Board of Directors for six years in the mid-1990s. The Mountain Island Educational State Forest formed during this time, with part of its land adjoining her property. She said it was wonderful to have more contiguous preserved property along her boundary line.
More recently, Kay notes an increasing rate of trespasser problems on the family land, particularly from those riding four-wheelers. Subdivisions along the edge of her land can cause development issues, too. Some living there have wanted to expand their patio space, build pools or make backyard renovations and pulled up signs marking the boundaries of the Killian conservation easements in the process.
"I think the rate of land development is frightening right now, and it's so important to keep the land in its natural state," she said. "That's what I appreciate about the Conservancy and its mission – it's helping to preserve the nature and quality of this area."
These days, Kay serves on the the Land Stewardship Committee for the Conservancy. The committee is responsible for making sure each conserved property's special natural features remain intact. Yet her favorite pastime remains soaking in the sunshine and fresh air while riding her horse.