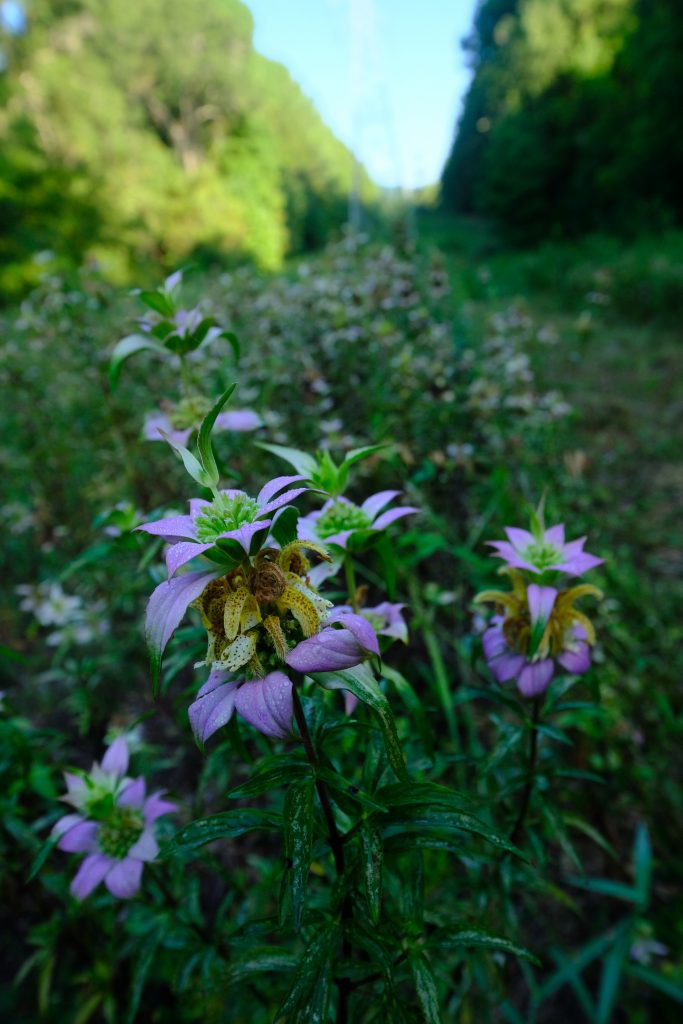 In the shadow of Spencer Mountain northwest of McAden­ville lies Spencer Mountain Conservation Area, among the largest of Catawba Lands Conservancy's preserved sites at 1,210 acres. It is there that the South Fork River winds its way through one of the most ecologically rich swaths of land in North Carolina, complete with mature hardwood forests, staggering bluffs, hilly pastureland and meadows bursting with wildflowers. The area protects rare species like bald eagles, Schweintz's sunflower, bigleaf magnolia trees and pink lady's slippers.
Nestled within this space is the Redlair Plant Conservation Pre­serve and right beside it, a smaller conserved region known as the Pinhook Preserve. The Conservancy's Trail and Land Steward Andy Kane became particularly interested in a specific 5-acre patch there about seven years ago. It was a utility right-of-mow, which meant the area was mowed consistently. Andy set a plan in motion to transform the space into a more natural area by killing the fescue grass and experimenting with native plants instead.
"Native grass is so much better for birds, insects and local wildlife," Andy said. "And it's more congenial to native flowering plants as well."
First Andy worked to change the mowing regime, and intentionally managed how often the area was bush hogged – using a tractor to mow it – to once a year in the winter. Rejuvenation happened naturally, Andy said. Native plants began inhabiting the site again. Bluestem and pur­pletop grasses, both indigenous to the area, started to flourish on site, as did native river cane, a type of bamboo.
"The flowers and native grasses there are abundant now – golden­rod, mountain mint, coreopsis," Andy said. "We've found some firepink wildflowers that we'd never found before. There are tons of grasshoppers on the property too, which is important because lizards and birds feed on them. We're creating a nice ecosystem near the river."
The Conservancy's GIS Director and Biologist Sean Bloom has monitored this area for the last year, watching it spring back to life. He points to the return of pollinator species like butterflies to demonstrate the progress made.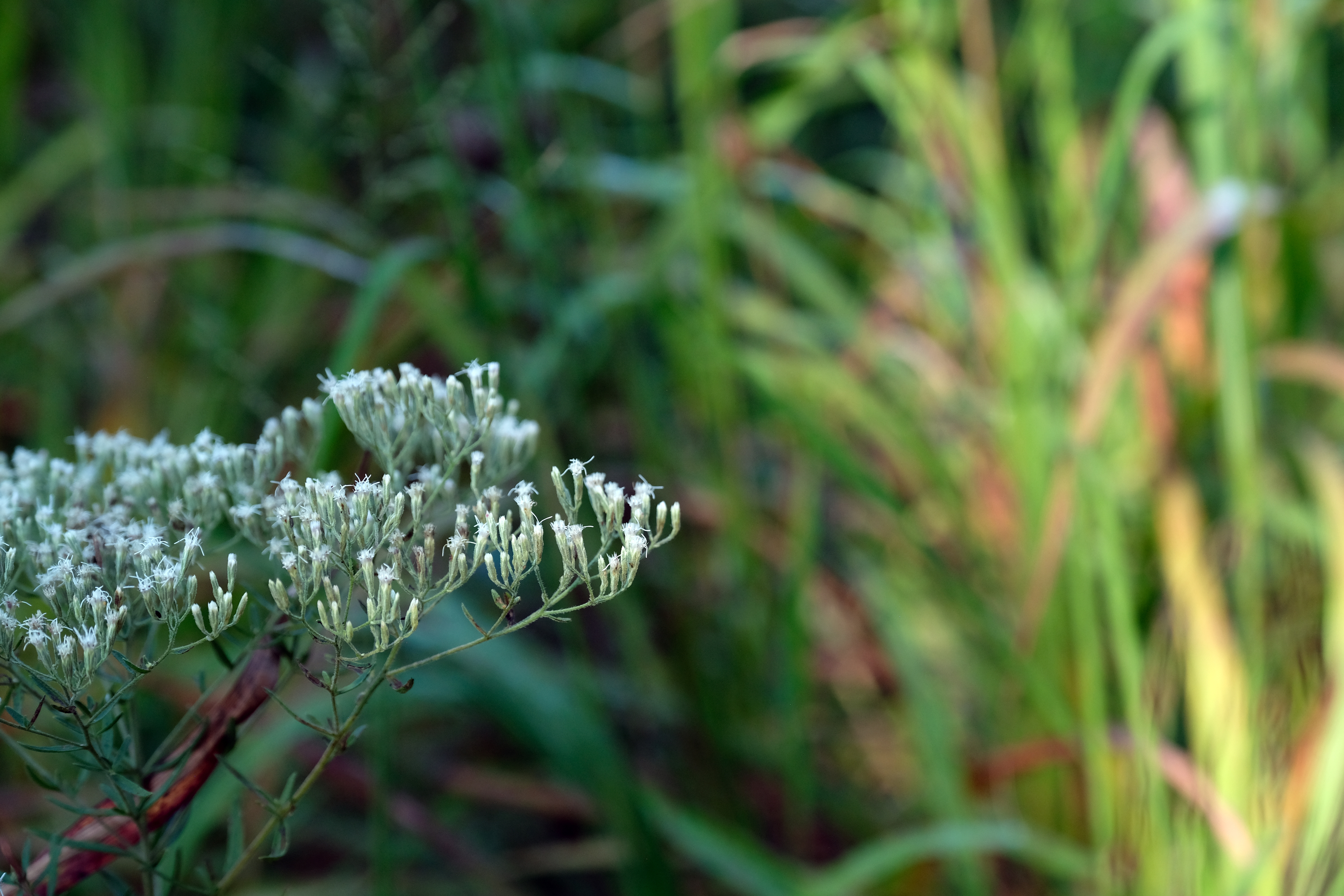 "Within the broader Piedmont area, there used to be savanna grass­lands. We have historic records of these all across the region," he said. "We've lost that habitat type, and the reason is they were on ridgetops and flat land, so these became great places to build roads and homes because you don't have to worry about flooding."
Yet in these five acres, the savanna is making a comeback with every milkweed bursting through the soil.
"Ground nesting birds will find that it's a desireable area now that it's being restored," Andy said. "More small mammals like moles and field mice will find their way there too, making it a good spot for owls, rabbits and snakes as well."
The land also has some human visitors, of course. The Conservancy hosts member hikes there occasionally, and The Schiele Museum of Nat­ural History uses the land for day camp trips. Clemson University's Mas­ter Naturalist Group has also explored the area, and the Piedmont Area Mycological Association hosted a mushroom hike there in late October.