Conservation project a win for water quality and local trails
 Charlotte, N.C. – Catawba Lands Conservancy (CLC) and the U.S. National Whitewater Center (USNWC) have partnered together to permanently protect 193 acres of forest in northwest Charlotte. The property expands the USNWC to the north and adds to CLC's existing Long Creek Conservation area, which encompasses 1,060 acres of conserved land in Mecklenburg County along Long Creek, a major tributary to the Catawba River.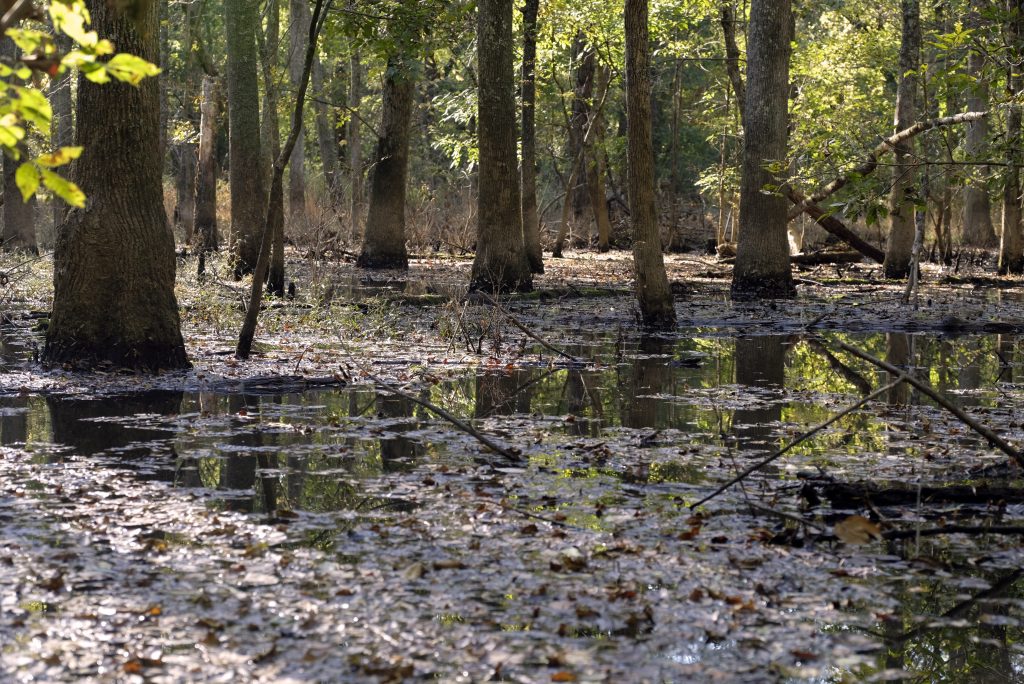 "Protecting land like this, which directly impacts the Catawba River, is one of our highest priorities as we work to safeguard our region's water supply," says Tom Okel, executive director of CLC and the Carolina Thread Trail.
The USNWC owns the land, which is now protected in perpetuity by CLC through a conservation easement funded by the North Carolina Clean Water Management Trust Fund (CWMTF).
"The CWMTF provided $1 million toward the acquisition of the property. Projects like this, that protect water quality, North Carolina's natural heritage community and provide for recreation, are a perfect fit for Clean Water's mission," according to Walter Clark, executive director of CWMTF.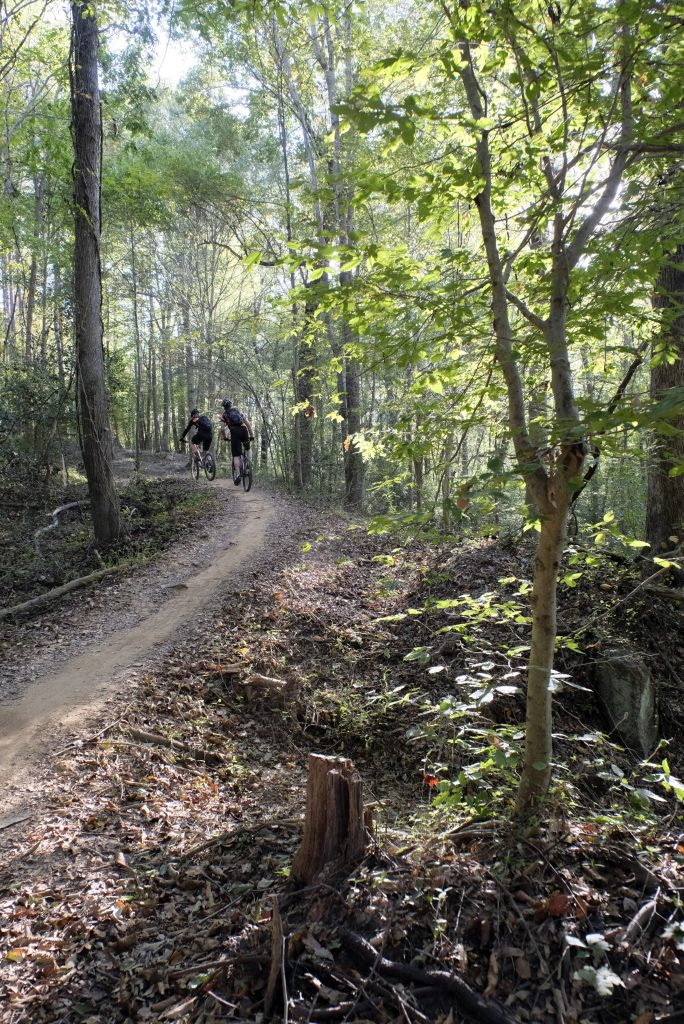 The project will also include a 1.5-mile extension of the Carolina Thread Trail at the USNWC. The existing Long Creek Trail is 2.9 miles and is popular for mountain biking and connects to the USNWC via its Figure 8 Trail.
"Placing this land under conservation easement is a part of our long-term commitment to protecting and managing the remaining natural tracts of land in our region," says Jeff Wise, CEO of the USNWC. "The Whitewater Center that started as 270 acres has grown to 1,300 as we continue to place the land adjacent to our waterways into conservation."
This conserved land is also home to significant wildlife habitat and protected plant species. It is listed as a significant natural area by the NC Natural Heritage program because it contains high-quality natural communities and a number of rare plants, including Virginia Spiderwort (listed as threatened in North Carolina) and Georgia Holly (listed as significantly rare in North Carolina).
Photos by Nancy Pierce.
###
About Catawba Lands Conservancy
Catawba Lands Conservancy (CLC) is a local, nonprofit land trust dedicated to saving land and connecting lives to nature in the Southern Piedmont of North Carolina. CLC protects more than 16,000 acres of land and serves Catawba, Gaston, Iredell, Lincoln, Mecklenburg and Union counties. CLC is committed to improving the quality of life in the communities it serves by protecting clean water, wildlife habitats, farmland and natural open spaces for public benefit. CLC is also the lead agency for the Carolina Thread Trail, a regional network of trails, greenways and blueways focused on linking more than two million citizens through 15 counties in North and South Carolina. For more information, visit catawbalands.org.
About the Carolina Thread Trail
The Carolina Thread Trail is a 15-county, two-state regional network of trails, blueways and conservation corridors that will link more than 2.3 million citizens. With technical resources and catalytic funding from the Thread Trail, local communities plan and implement their portions of this greenway system. The Carolina Thread Trail region includes Anson, Cabarrus, Catawba, Cleveland, Gaston, Iredell, Lincoln, Mecklenburg, Rowan, Stanly and Union counties within North Carolina and Cherokee, Chester, Lancaster and York counties in South Carolina. Catawba Lands Conservancy is the lead agency for the Thread Trail, which is working in partnership with Foundation for the Carolinas and many local partners. Currently, more than 250 miles of Thread Trail are open to the public. For more information, visit carolinathreadtrail.org.
About the U.S. National Whitewater Center
The U.S. National Whitewater Center (USNWC) is a locally owned and operated, North Carolina 501(c)(3) nonprofit organization dedicated to the promotion of the active lifestyle. Since 2006, the USNWC has been promoting access to the outdoors for all levels of participants through its 30+ land and water-based activities, outdoor instruction and certification programs, festivals, races, films, and various outdoor events throughout the year. The mission of the U.S. National Whitewater Center is to build stronger communities by promoting healthy and active lifestyles, developing environmental stewardship, and encouraging family and civic interaction. Whether you visit the Center's 1,300 acres on the Catawba River or engage in the brand's mission through one of our off-site initiatives, the USNWC empowers guests to play, relax, and learn outside. For more information, visit usnwc.org.
About the Clean Water Management Trust Fund
The Clean Water Management Trust Fund (CWMTF) was established by the General Assembly in 1996 as a non-regulatory organization with a focus on protecting and restoring the State's land and water resources.  CWMTF is housed within the Department of Natural and Cultural Resources and awards grants to non-profit and governmental organizations to protect land for natural, historical and cultural benefit, limit encroachment on military installations, restore degraded streams, and develop and improve stormwater treatment technology.  For more information visit cwmtf.nc.gov.