Charlotte, N.C. – Catawba Lands Conservancy recently worked with Grier and Kim Bradford to protect 26.58 acres of their historic family farm in Huntersville through a conservation easement. The property is formally named "Bradford Farm Conservation Easement," and will add to the adjacent 738-acre Ramah Creek Conservation Area that is already protected by the Conservancy.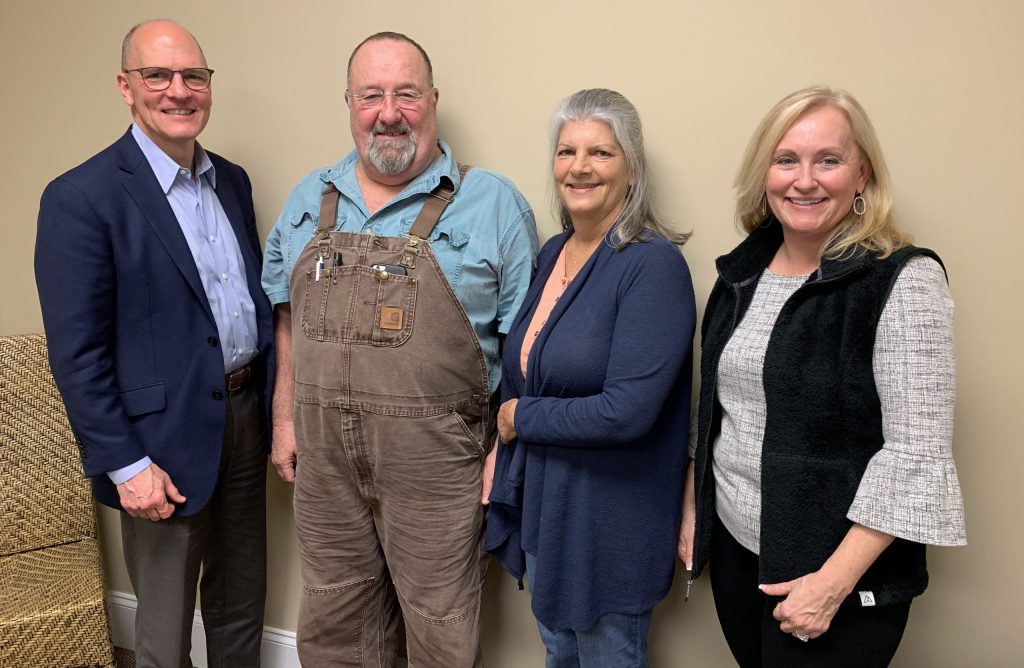 The Bradford family has owned and farmed the property for six generations, since 1760, and now thanks to Grier and Kim, the Bradford Farm will remain undeveloped in perpetuity. Preservation of this property protects the rural nature of the land along McAuley Road, Mecklenburg County's last remaining gravel road, which runs through some of the most historic agricultural land in the county.
The property is a registered historic landmark with the Charlotte-Mecklenburg Historic Landmarks Commission. Grier and Kim are also the owners of The Bradford Farm Store, a locally beloved shopping destination leased to McLeod Organics.