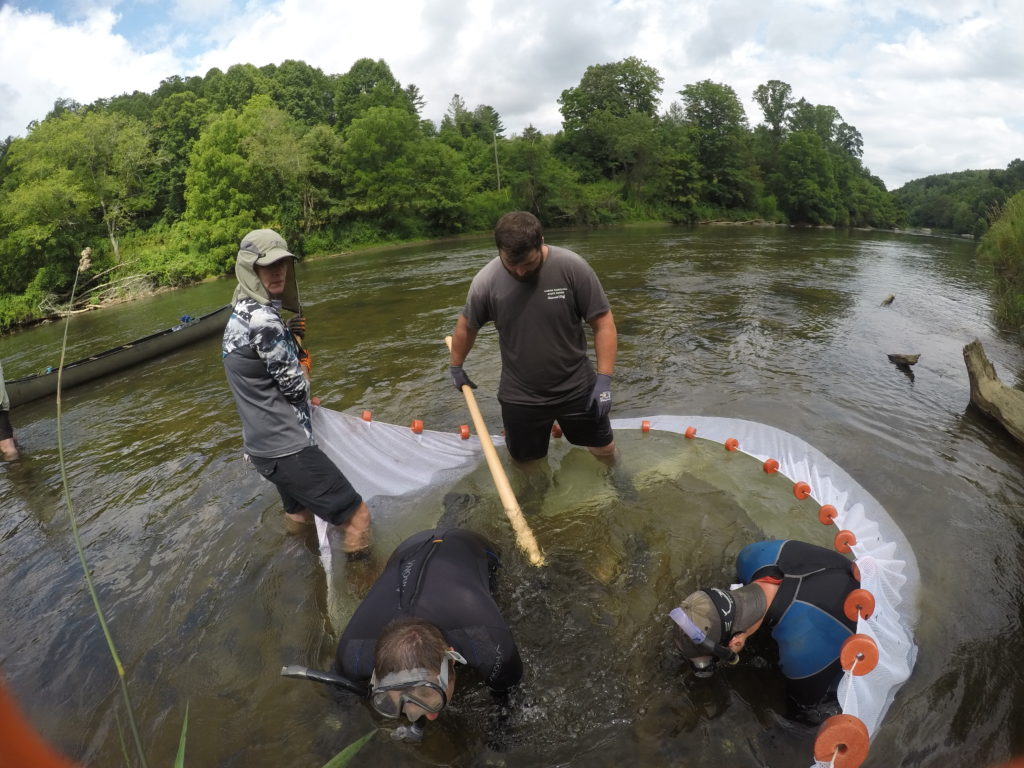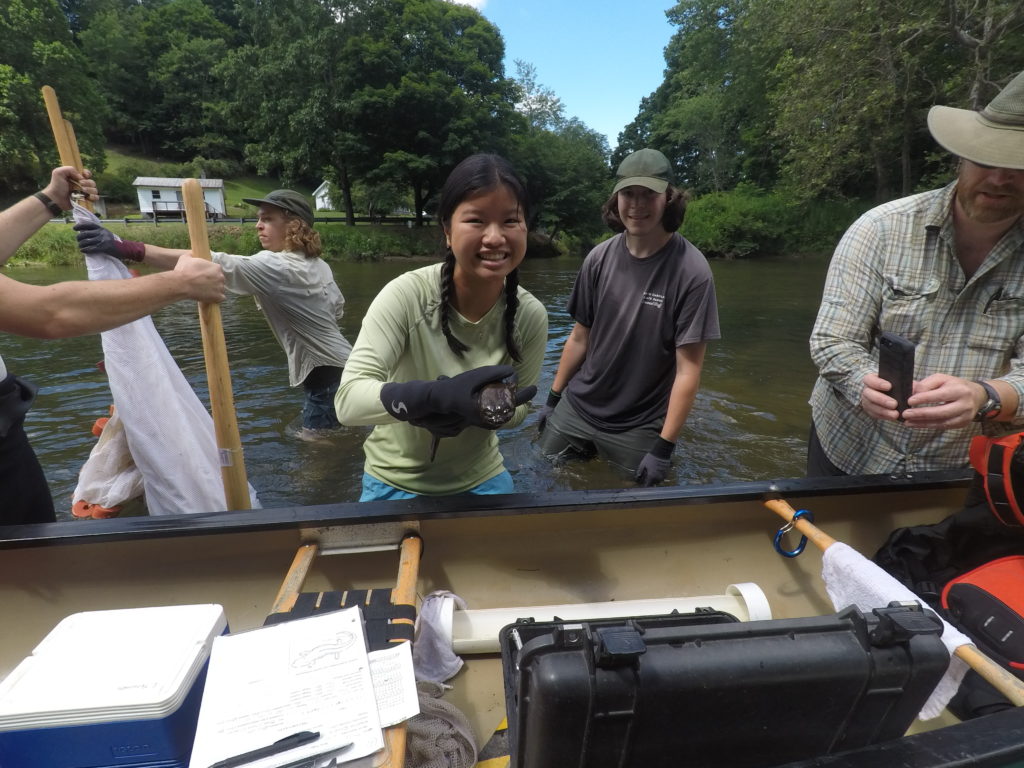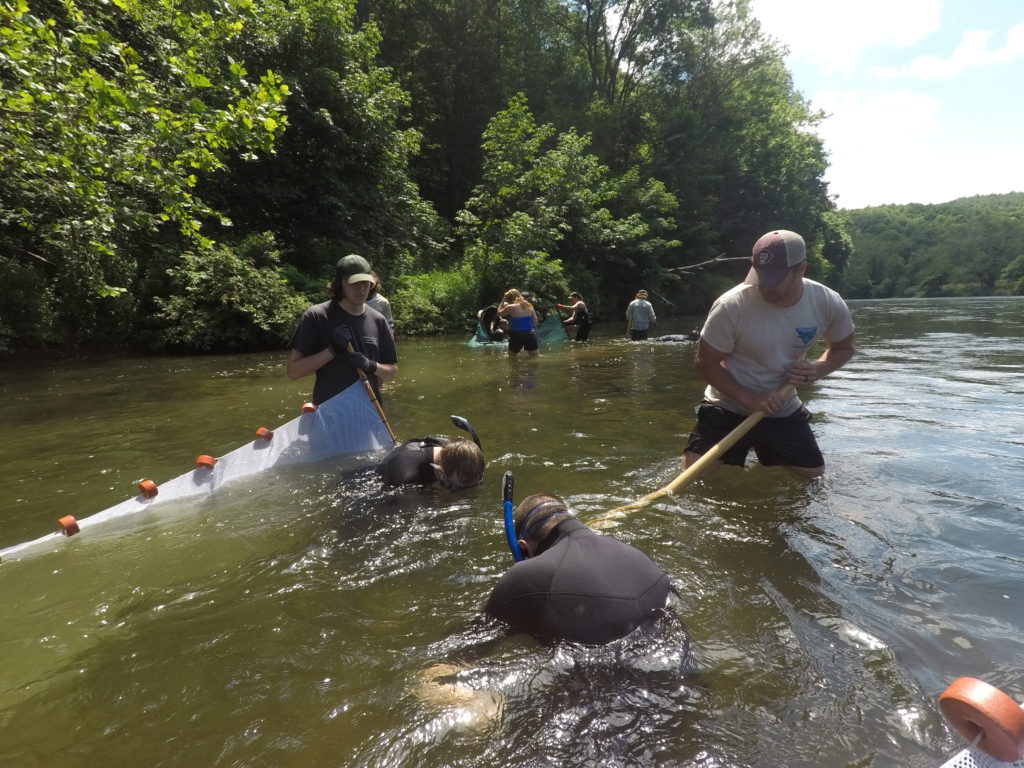 Monday, July 10, marked the beginning of hellbender week: five days in the North Carolina mountains, with the sole purpose of finding North America's largest salamanders. Part of a family tree that dates back over 150 million years, these slimy aquatic creatures are essentially dinosaurs. Hellbenders are surprisingly large, with adults reaching nearly 30 inches in body length and weighing in around four pounds. They are also rare, and listed as a threatened or endangered species in most of the Eastern states to which they are native.
For the third year in a row, several of our team were privileged to be invited to assist the North Carolina Park Service in surveying these fascinating and rare salamanders so that they can be better protected. Hellbender week consists of volunteers wading into the North Carolina section of the New River over several days, collecting size and population data on these unique creatures.
So how do you find these elusive salamanders, and why have you never seen one? They reside under large rocks on the bottom of rivers, virtually unreachable without the proper tools. Finding one goes a little something like this: While wading through the river, divers using scuba masks scope out the terrain at the bottom of the river, searching for rocks with silty slopes underneath them. The salamanders take advantage of rocks that have soft material underneath them, so that they can crawl under the rocks and bury themselves deep underneath, protected from the flow of the river.
Once the divers have spotted a possible salamander habitat, they call the other members of the crew over. The crew includes one person with a peavey (essentially a large hook), and two members who set up a net downstream of the rock to catch anything that might escape. The person with the peavey uses the hook to hoist the rock up, queuing the divers to duck and search underneath the large rock. Oftentimes, the diver will be able to spot the salamander and grab it. If not, the crew is in for a very slippery goose chase!
Once caught and put into a bag, the salamanders are taken to a canoe holding all of the equipment to collect data on the salamanders, and GPS tools to mark their burrows. The salamanders are given a small, non-toxic ink marker that allows future research teams to tell if the salamander has been caught before. These "tattoos" are used in place of physical tags, which can be both bothersome and harmful to the animals. These few minutes of data collection will allow the researchers to analyze patterns and health of the salamander population.
Throughout the week, the teams found dozens of hellbender salamanders. Conservancy intern Lydia Stranathan was able to participate in the survey and shared, "Collecting data and observing their behavior showed me the importance of conservation and the intricate balance of our ecosystems. From their elusive nature to their ancient existence, the hellbenders are well worth the effort to protect them."