The North Carolina Land Trust Council awarded Haywood Rankin its Lifetime Achievement Award in Hendersonville on May 24. Haywood Rankin has been the driving force in the protection and ongoing management of Redlair, the largest and most ecologically significant preserve in this part of the state.
He recognized the value of conservation, as well as the urgency of the challenges facing this region decades before these issues became relevant to the general public. In the 1980's Haywood convinced his parents and siblings to put the family's land in Gaston County into easements held by the American Farmland Trust.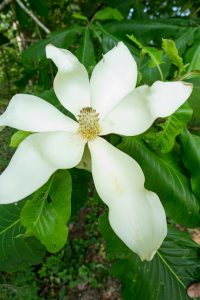 When Catawba Lands Conservancy was formed in the early 1990's, Haywood transferred the original Redlair easements to CLC. At that time, CLC only had about 75 acres of protected property – the transferred easements added over 750 acres which "put the organization on the map."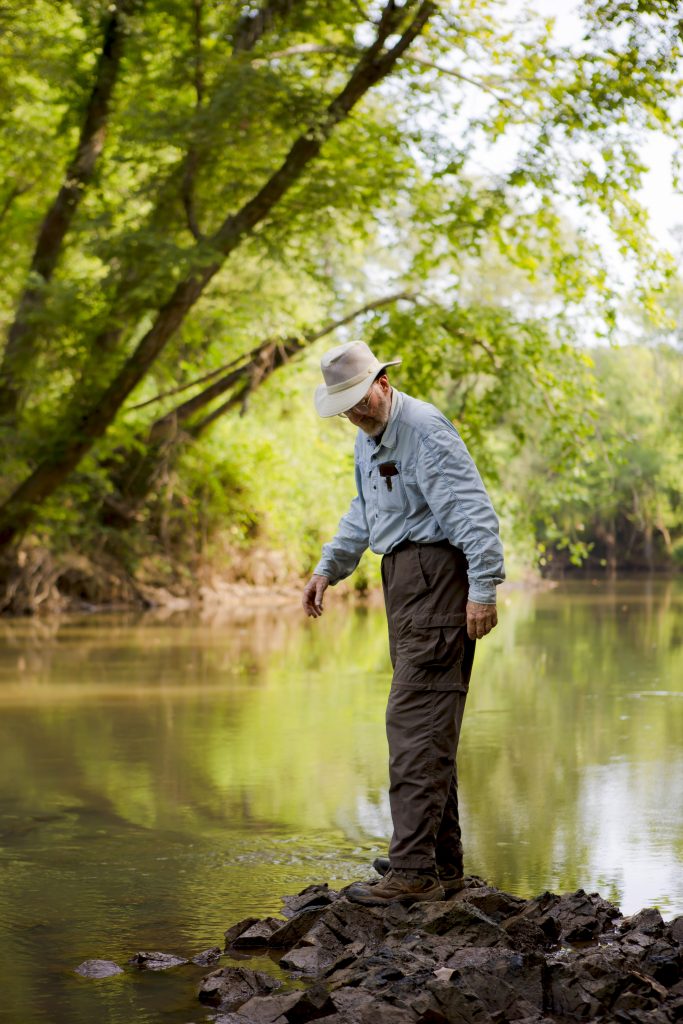 Since then, Redlair has served as the touchstone for conservation in this region. It is a special place due to its beauty, unique topography and rich ecology, which includes significant populations of rare plant species such as the Bigleaf Magnolia (pictured to the left) and Schweinitz's Sunflower.
Haywood  has dedicated his life to preserving adjacent tracts of land that now make up over 1,500 contiguous acres of protected property along the South Fork of the Catawba River.
He has demonstrated an unwavering commitment to conservation and has backed this up through tremendous financial and personal sacrifice.
The depth of Haywood's commitment was further demonstrated in 2014 when it was decided that the future protection of Redlair would be best assured through a sale of the property to the State of North Carolina's Plant Conservation Program. Haywood and his family committed every dollar of the proceeds to a foundation that is used to enhance the state's management of the property.
Additionally, Haywood has set a standard of land stewardship that has impacted our entire region. His work is a constant reminder that conservation is not completed through a legal agreement. Almost single-handedly he has worked 40 hour weeks to protect Redlair from invasive plant species, threats from human activity and impact of surrounding development.
"Haywood has done more for the land—financially and physically—than anyone else I can name and deserves recognition for his commitment to land and plant conservation in North Carolina," says Katherine K. Schlosser, President of the Friends of Plant Conservation.
Today, Redlair Preserve is owned by the N.C. Plant Conservation Program, which is dedicated to conserving imperiled plant species and their natural habitats. More than a protected property, it is also a living classroom and source of inspiration connecting thousands of citizens to conservation.
Haywood has served on the Board of Directors for CLC and he continues to serve on the Land Acquisition and Stewardship Committees.