Pop Up Picnic – October 21 at Metropolitan
March 2, 2017

2016 Annual Report Available Online
June 5, 2017
We worked with the City of Charlotte and landowners Tracy and Chris Smawley to permanently protect 24 acres of forestland that will expand CLC's first protected property – the Catawba Wildflower Glen,  a significant natural area home to many rare plant species.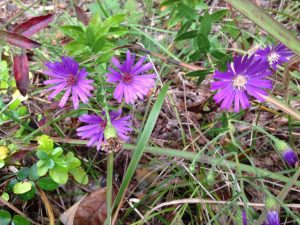 Located on the western side of the Mountain Island Lake, the Smawley Conservation Easement is home to two rare species of plants: Georgia Aster, which is listed as Threatened by the State of North Carolina, and a population of Georgia Holly, which is listed as Significantly Rare by the NC Natural Heritage Program.
The conservation of this property is being completed in coordination with the City's arborist to help advance Charlotte's goal of having a 50 percent tree canopy cover by 2050.